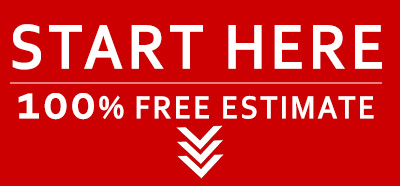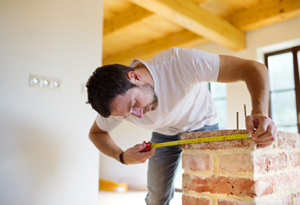 Handy Man Service in Rock Hill is your one-stop handyman solution for anything that needs to be done around your house or workplace. We have experienced handymen that perform a wide range of home services as full-service contractors. 
We offer our home services in Rock Hill, Fort Mill and the surrounding area including Tega Cay and York.  Our home improvement contractors are usually working in the following Rock Hill neighborhoods:  Amber Ridge, Winthrop Heights, Cedar Grove Park
Sunset Acres, Avondale Terrace, Pecan Grove, Whispering Hills  and Pineridge
We also service the following neighborhoods in Fort Mill, SC:
Baxter Village, Carowood, Beacon Knoll, Bailiwyck, Tara Plantation, Whiteville Park, Eppington South, Knights Bridge, Olde Williamsburg, Regent Park, Springfield, The Meadows, Waterstone, Ashford on the Water, Hamilton Place, Old Orchard, Oxford Place, Reserve at Gold Hill, Whitegrove, Willowbrook, Foxwood, Huntington Place and more.


Home improvement, repair, and maintenance contractors
What project do you need help with?  We are experienced in Woodworking, electrical services, floor covering, plumbing, sheetrock repair, and carpentry. We have the skill and experience to help you with your project, no matter how small or large the job is. Don't forget to check out our services to find out more!
Need help with small jobs? We are there for you. We can help with "around the house" projects such as furniture assembly, changing lightbulbs, help with doors and windows, as well as tv wall mount installation.

Our York County handyman solution is 100% independently run, locally owned, and not a national franchise. You are supporting a local business.
To set up absolutely free PRICE QUOTE call 803-989-7913

We make certain you obtain the solution you are entitled to. Every task is managed by Handy Man in Rock Hill.

We proudly serve Rock Hill, Fort Mill, Tega Cay, Indian Land, York, Chester, Charlotte, and Waxhaw.
If you searched for Handy Man Near Me, you have come to the right place.
Handyman Services is defined as the service provided by an individual who is qualified to undertake household repairs and improvement. An experienced handyman, usually referred to as an electrician, handyperson or repairperson, is an individual skilled in a wide spectrum of repairs, often including interior and exterior work, home improvement, and even are called "side job", "odd jobs", or "fix-ups".
The most important things to remember when seeking professional handyman services is to be as specific as possible on the work required. In order to get the best out of your handyman services, it will be essential to have them provide you with all the detailed information they can on their jobs, this includes information such as the cost and the time involved, if the work will be carried out in their workshop, which will need to be equipped and inspected before beginning the job, as well as any materials needed to carry out the task, whether these will be bought separately or from a supplier.
Some companies may specialize in offering only HD specialist services. These are businesses that can provide you with an excellent range of different services, depending on the needs of their clients. It is important to make sure the company you choose will offer the types of services you require, especially if you are doing an extensive renovation or remodeling project.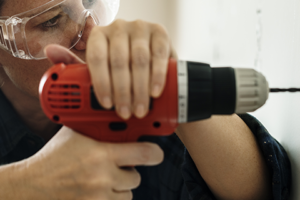 Specialist services are also becoming increasingly popular because they can provide you with the much needed "over the top" services. Handymen will usually use a high quality pair of industrial gloves to perform their repairs, which protect their hands from the dust and other damaging materials, plus will provide protection from injury as they do the repairs.
Another advantage of hiring a specialist service is that they are much more reliable than doing DIY or home improvement jobs yourself. Most will provide you with professional references that will give you a more accurate indication of their level of skill and efficiency. This is particularly important if you are considering doing a major work such as an entire bathroom renovation.
For example, an expert Handyman Services professional will carry out work that requires them to cut through wall paint, caulking around windows, remove pipes, plumbing joints or any other hard-to-reach areas, install new roof insulation or remove old insulation, replace broken tiles or wallpaper. Although many people consider this to be an amateur job, it requires an expert to carry out such a project properly, as it involves cutting through walls or removing insulation and installing new ones, which should only be done by qualified individuals.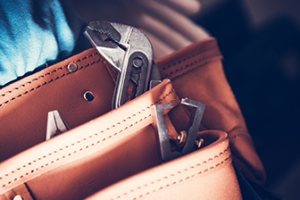 Specialist services in Rock Hill also provide additional value to your home by helping to protect your house from damage. For example, many will regularly take out insurance cover to provide protection against fires and storms, as well as taking care of electrical, plumbing and heating fittings to prevent the risk of fire and breakage.
In addition to being able to save money when hiring specialist services, homeowners can also ensure the best possible safety by using the same companies on a regular basis. This is because specialist contractors usually work on a full time contract basis, meaning that they are not only aware of ongoing projects and safety checks, but also know exactly what the job needs to be completed as part of the overall renovation process.
Specialist contractors in York, SC often have the experience necessary to get the job done correctly. They will be aware of any changes that need to be made in order to get everything installed quickly, safely, such as when a roof is to be fixed or when a damaged chimney has to be repaired. All of these factors mean that they can complete a job quicker and in a safer way, reducing the risks involved, thus ensuring the safety of everyone around the house and also the environment.
Specialist contractors in Fort Mill are available to meet your needs wherever they may be required, whether they are in your home in your area or even overseas. The specialist services they offer will save you money and help to protect your home and your family from the elements and also reduce the risk of any accident, both financially and for you and for the environment.

Need handyman work done in Murfreesboro, TN? Check out our partner Handyman service Murfreesboro TN